We all know the scene; a room full of women - some young, some old - gathered in celebration over the new life that is growing in the mother-to-be's bulging belly. There are normally soft pastel decorations, and cake, and lots of talk of babies and labor and pregnancy. With slight variations in decor and guest lists, this is what you'd expect to see at a typical baby shower anywhere in the country.

One of the exciting things about expecting your first baby is being turned loose in the baby store with your scanner gun. Armed and ready, you and your partner will troll the isles ready to add ALL things baby to your registry. This way, you can be prepared for when your baby arrives. The question is, however, how beneficial is it really to be gifted 6lbs of burp cloths and 1,000 newborn onesies?

The postpartum period is often the most overlooked hardship new parents face. The excitement of the impending birth is over. Friends and relatives have "showered" you with all the odds and ends of baby supplies, leaving you with heaps of clothes and diapers and gear to wash and sort through. Your family has come to see the new baby and have since left. Now, you and your partner are left alone to work out how to care for this new, tiny, perfect ... screaming being on your own.

So how can you best prepare for this time in your lives where you will need the most support, and yet where the majority of new parents are found most lacking in it? The solution is simple; change up your registry. Instead of asking for outfits and teethers, have guests sign up for postpartum help like vacuuming or laundry days. Request a simple meal that can be easily frozen and then re-heated in lieu of a cute card. Register for a birth and/or postpartum doula and ask guests to consider donating the amount they would have spent on a baby gift towards their fee(s). Instead of games, set up a meal-prep station where guests can help you fill ziplock bags full of healthy meals and snacks that you can fill your freezer with.

The purpose of a Baby Shower is to "shower" the expecting mother with love and support and to help prepare the parents for their new addition. What better way to do that than to ensure the mother is supported just as much after her new baby comes home as when she is expecting?
Postpartum Registry/Game Suggestions:

Baby Snuggle Coupons
Construction Paper
Scissors
Sharpie
Clothes Line/KitchenTwine
Clothes Pins
Make It:
Using brightly colored construction or card paper, cut out rectangles about the size and shape of a dollar bill. On one side on the 'coupon' write, "Good For One Baby Cuddle!". On the other, write a simple task the person 'redeeming' the coupon needs to complete before getting to hold the baby. (Examples: vacuuming, let Mommy take a shower, do the dishes etc.) Hang the coupons on the clothes line using the pins and let guests pick and choose how they would like to "use" their coupon!
Meals In Lieu Of Cards
When sending out the invitations, ask guests to consider bringing a simple meal that is easily frozen/reheated instead of a card. Be sure to provide important nutritional details, if needed (like dairy-free or vegetarian) and to have a list of quick and easy recipes available for guests who ask for suggestions!


Postpartum Sign-Up Sheet
Need It:
Poster-board or Large Sheet of Construction Paper
Ruler
Marker
Make It:

Using a ruler, mark evenly-spaced horizontal lines across your paper. Number them. Let guests know that there is a Sign-Up sheet hanging up for those willing to volunteer to help with household tasks once the baby is home. Provide a list of suggestions either on the sign-up sheet or on a separate paper. (Examples: make a meal, let Mommy take a nap, scrub bottles, do a grocery run etc.)
Register For A Postpartum Doula
Instead of registering at a baby store, register with a doula! Provide the doula's name/business name and ask her if she would be willing to create "Gift Cards" for your guests if they contact her directly. If she would prefer you handle all of the details, ask guests to consider gifting the amount they would have spent on a baby item towards the cost of your doula services. You can provide a link on your invitations to your favorite online article explaining all of the benefits of having a postpartum doula (or tell your guests directly if they ask).
Meal Prep Assembly Line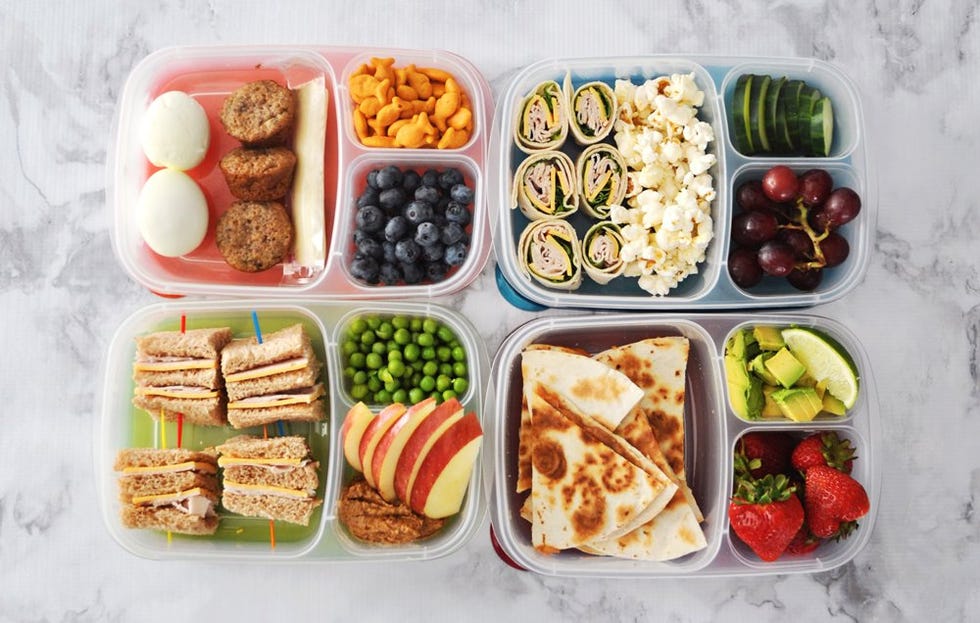 Need It:
Gallon-Sized Freezer Ziploc Bags
All The Ingredients For Several Big Recipes
Mixing Bowls/Kitchen Tools

Make It:
Instead of your typical baby shower games, make a meal prep train! Find one or two simple recipes that can be thrown in a ziploc bag and put directly into the freezer, then thawed or thrown right into the oven when you're ready to cook them. Plan on purchasing enough ingredients to double or triple each recipe. Print out several copies of the recipe(s) in a large, legible type. Set up prep stations where guests can perform one or two steps of the recipe with ingredients, tools, and a copy of the recipe with the step they are to complete highlighted. (Example: Station 1 the guest chops all of the veggies, Station 2 the guest measures out all the spices/liquids, etc.)*. Have one guest in charge of labeling the ziploc bags and ensuring all the appropriate ingredients get into each one. You if you doubled or tripled your recipes, you could have up to 8 meals ready to freeze by the end of the party!
*NOTE: For really simple recipes, you could devote one prep station per meal and then just let guests take turns at each station.
For Cloth Diaper Moms
- Instead of a game, set up a few stations where guests can stuff and fold your cloth diapers and other baby clothes/blankets.
- Register for a diaper services. Ask guests to consider gifting one month of diaper services in lieu of a baby item